Individual Speed of Learning
Use analytics to evaluate students and enable them to learn in their own speed.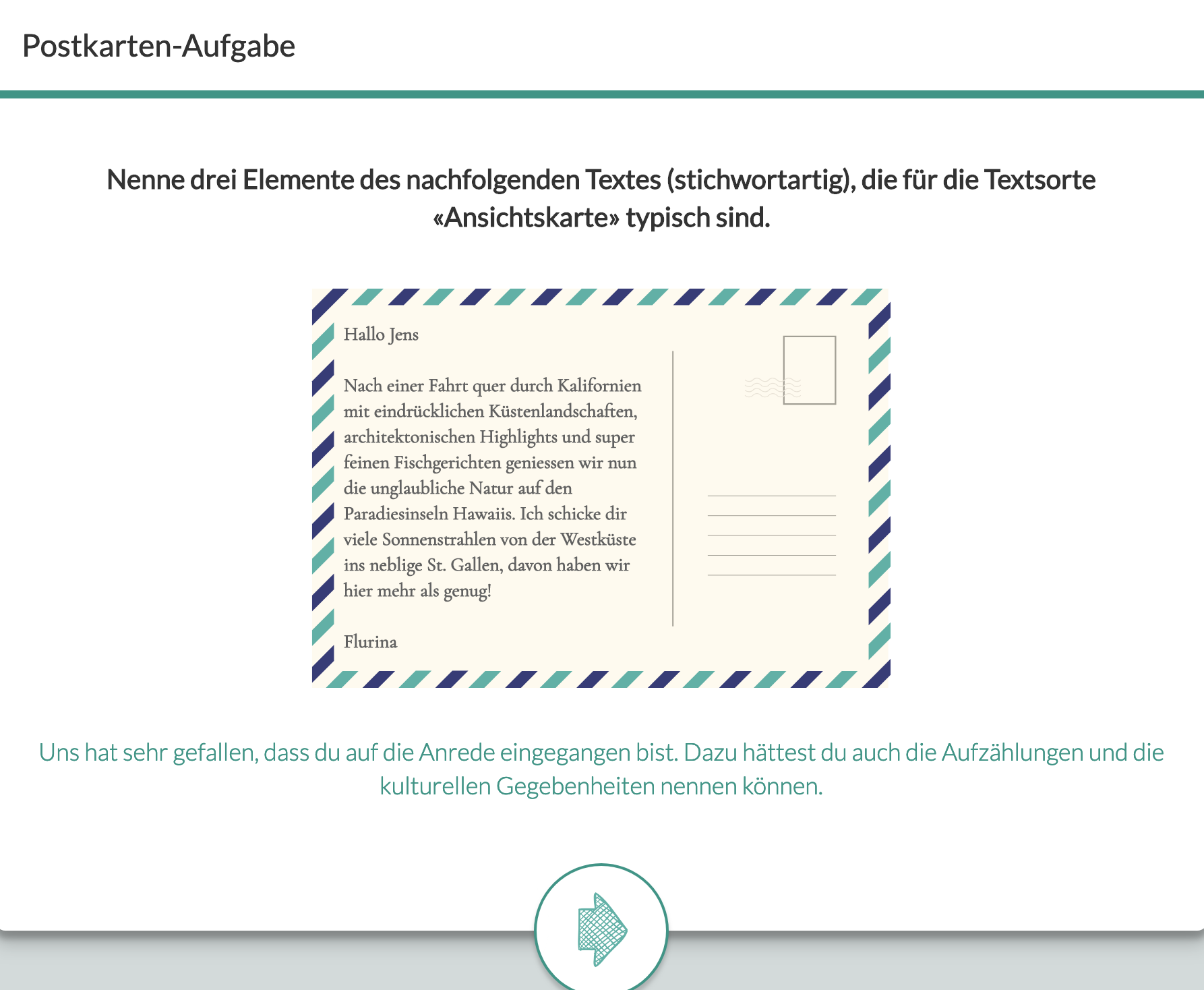 RESULTS
Learnings
It takes a lot of effort to create personalised feedback. Traditional feedback "right or wrong" was more easy, but less valuable.
Feedback intense tests or questionnaires are rather dry. E.g. "Drag and Drop" can be fun. Gamification is very important for students.
Achievements
1) Show something in the end: Show one task that the public can answer and see what the computer is giving back. 2) Test assumptions / hypotheses by questioning participants (How attractive are these test? What do students want or like?) 3) Work on back end
Links
Live Prototyp: https://www.taskbase.com/examples/postcard
Team members
Lea
Max
Samuel
Daniel
Jost
Anette
CHALLENGE
What's the problem you want to solve and why? For the teacher, it's impossible to provide timely feedback on exercises for their students. Providing this feedback motivates students and has real didactical benefits. We will try to automate this evaluation process for a summary exercise.
What's the solution/project you are suggesting? We provide a data set with more than 1'000 student submission on a summary exercise. We will build a working prototype where students can solve this exercise and receive feedback immedi-ately.
How could this idea be developed or tested at a 30-hours Hackathon? We will provide the base case technology to solve the problem. The focus of the development during the Hackathon will be on the UX and the design of the feedback. We will evaluate the quality and suitability of the feedback for this exercise.
Who are you? Please describe yourself in 1-3 sentences. Samuel Portmann, Co-Founder of Taskbase, ready to hack!
04.04.2019 09:42
Documentation
Worked on by Nikki
23.03.2019 13:30
Hackathon finished
22.03.2019 11:07
Documentation
Worked on by oleg
22.03.2019 10:00
Hackathon started
26.02.2019 12:45
Team forming
classowl has joined
11.02.2019 09:20
Documentation
Worked on by Nikki