Flip Teaching Action
Enable teachers to create digital classes in order to create more room for discussions and questions in the classroom.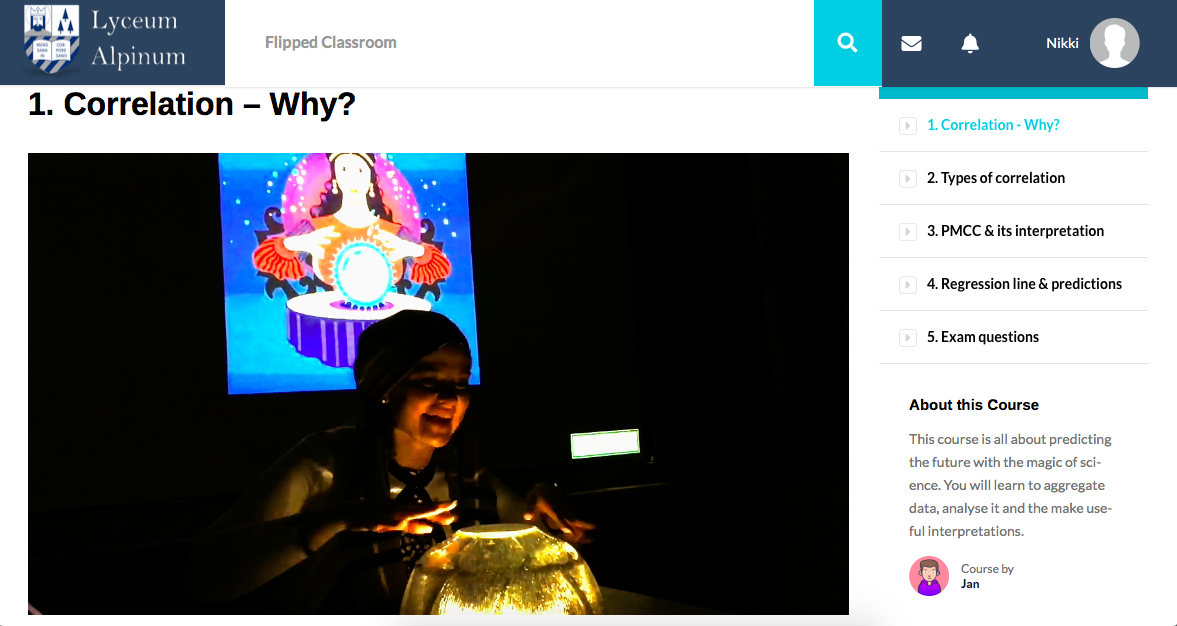 RESULTS
Learnings
Teacher and students had to get used to the idea of a digital class, but got to appreciate the idea.
A flip teaching action can be created pretty quickly (less than 24 hours) with the right kind of support. Teachers wouldn't know how to do movies and how to include this in an online form with questions & tests.
Achievements
We created a flipped lesson with 3 videos and tasks. Unfortunately, the website was only available temporarily. You can find a few screenshots of the working website here:
Team members
Mrs Maxwell
Jan
Arsen
Timothy
CHALLENGE
What's the problem you want to solve and why? Most of the school time is spent with one teacher presenting information to many students. Therefore, not much time for discussions or interactions is left. Students could be much more engaged and interactive, if the curriculum was structured differently.
What's the solution you are suggesting?
The integration of technology in the classroom allows to "flip" the classroom. This means that the accumulation of theoretical information can happen individually on digital learning platforms which then sets more space for higher order activities such as group discussion and problem solving during class time.
How could this idea be developed or tested at a 30-hours Hackathon?
The goal is to create and test one flipped lesson with one teacher and a group of students: 1. Select topic with teacher 2. Divide the topic in small chunks and record it on video 3. Create a set of exercises that test the understanding of the viewer 4. Put video and exercises on learning platform 5. Let students go through the online lesson 6. Gather in class with teacher and students to discuss material 7. Get feedback of teacher and student about process of "flipped classroom"
Who are you? Jan Bühlmann, founder of gymitrainer.ch, an online learning platform for the Gymi exam in the canton of Zurich.
04.04.2019 09:43
Documentation
Worked on by Nikki
23.03.2019 13:30
Hackathon finished
22.03.2019 11:07
Documentation
Worked on by oleg
22.03.2019 10:00
Hackathon started
11.03.2019 09:01
Documentation
Worked on by Nikki